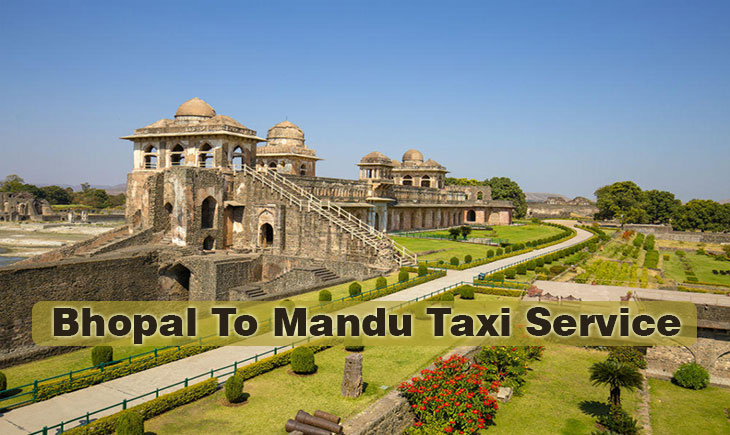 Bhopal To Mandu Taxi Service
Why Would You Love Taxi Service When Planned To Travel Mandu?
Mandu had become popular in MP for Rupmati and Baz Bahadur's royal love story, lovers who couldn't come together when they were breathing. Miyan Bayezid Baz Bahadur was the last king of Malwa ruled from 1555 to 1562. Located on the foothills of the hill, the fort has pastoral and quixotic charisma. You can visit many places in Mandu, and it's the attractive option for having a vacation with friends. And to enjoy your trip to Mandu from the starting second, I think nothing would be better than opting for Bhopal To Mandu Taxi Service. There are plenty of good things associated with it that you will love. So let us explore those that play a significant role in making your trip excellent.
1- You are free to travel at your speed-
In the case of train or airplane or bus service, you don't get the chance to enjoy every beautiful scene that comes to the way thoroughly. The train and bus run at its speed, not even letting you enjoy the beauty of nature fully. This is not the case with hiring Bhopal To Mandu Taxi Service. You are with your driver, and you can travel to Mandu in the cab at the speed you want. Your driver won't question you anything. You can stop anywhere between the way and capture the beauty of nature or any magnificent scene that comes using your Smartphone or DSLR camera. You can capture as many pictures as you want. After all, you are on the trip, and it's your right to enjoy every second you spend with your loved ones.
2- Directly, you will be dropped at the booked venue-
When you hire Bhopal To Mandu Taxi Service to travel to Mandu, you will be directly dropped to your booked venue, and this will save you some money that usually you have to pay when travelling from the airport or railway station to the venue. And what's wrong there in saving even a few little pennies that later on you may spend on something else.
You will be saved from the trouble of carrying your heavily loaded luggage here and there. You have to keep all your belongings at the back of the taxi and ready for an enthusiastic voyage.
3- No waiting charges-
When you stop for several minutes between Mandu for having dinner or lunch, your driver or Bhopal To Mandu Taxi Service provider won't ask you any extra charge. It's well known that taking breaks in between journey is essential to stay energetic and enthusiastic for all time. Therefore you can stop at any upcoming traditional food zone we call "Dhaba" and have your meal there peacefully.  You can offer some dinner to the driver to show your gratitude towards him for the service quality he is delivering you. Not only will you feel happy, but your driver will also feel contended.
The end-
These lovely pointers are enough to state why you would love Bhopal To Mandu Taxi Service.